"Abide by the Safety Production Law and Be the First Responsible Person" - Import and Export Companies solidly carry out the "Safety Production Month" activity
This June is the 21st "Safety Production Month" in China. The theme of the Import and Export Company is "Abiding by the Safety Production Law and Being the First Responsible Person". Through various activities, the Company further establishes the concept of safety development, compacts the responsibility for safety production, and builds a solid foundation for safety production, creating a good safety environment for the successful convening of the 20th National Congress of the Communist Party of China.
On June 9th, Zhao Gangtai, Chairman and General Manager of the Import and Export Company, led a team to inspect rental properties such as Yuanyuan Road, carefully investigated potential safety hazards, and requested the lessee to immediately rectify the problems found during the inspection.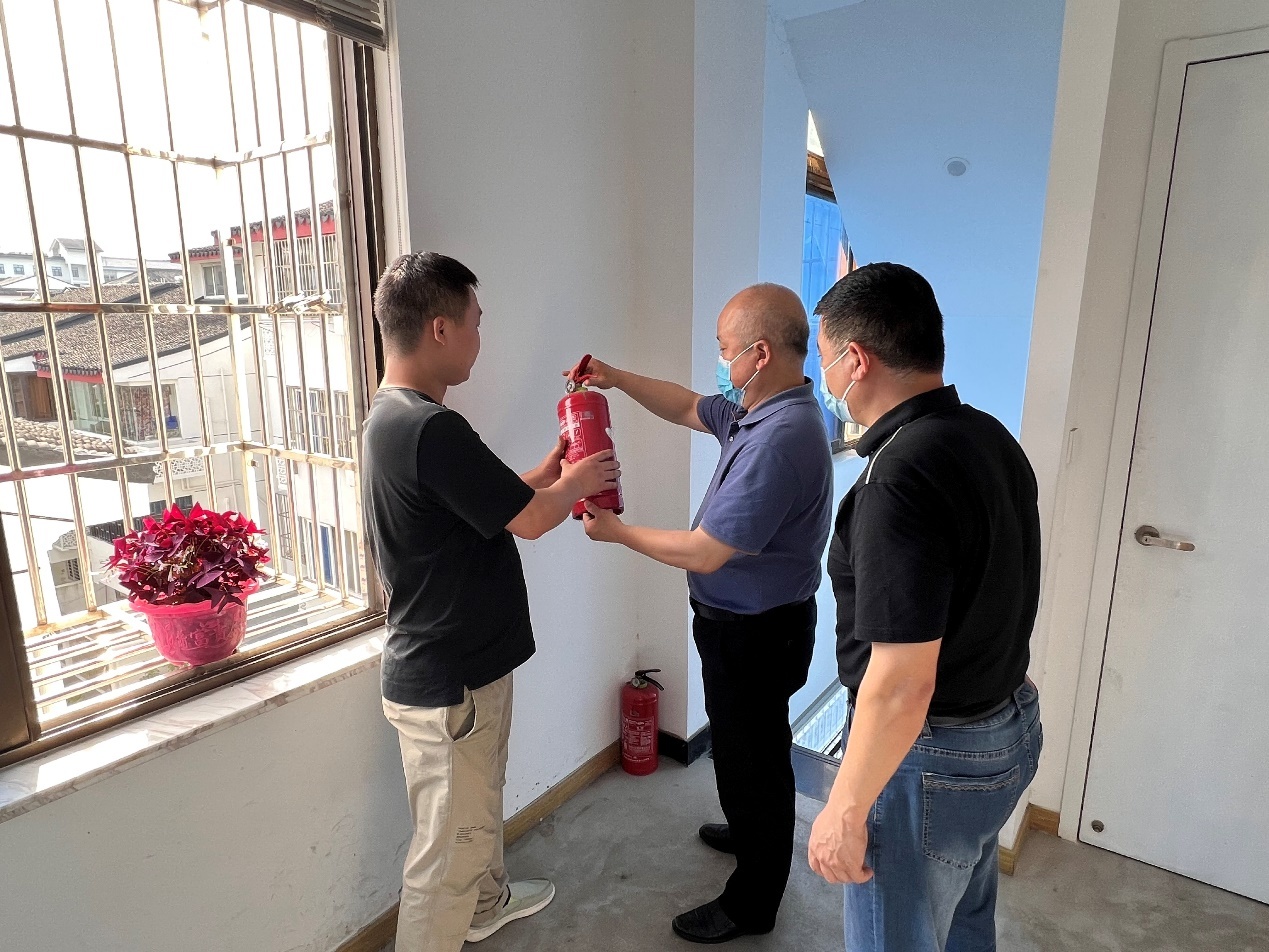 On June 13, the company held an enlarged meeting of the Expanded Safety Committee, organized all cadres and employees to carefully watch the special publicity videos such as Life is More Important than Mount Tai, learned the key points of safety production work of municipal state-owned enterprises in 2022, carried out a competition of safety production knowledge for all employees, practically integrated thinking and action into the decision-making and deployment of the Culture and Tourism Group, strengthened the concept of "people first, life first", and put the word "safety" into mind, Implement the work throughout, improve and implement the safety production responsibility system of party and government responsibility, dual responsibilities for one position, joint management, and accountability for failure, adhere to the bottom line of safety production, overcome careless thinking, and always tighten the safety precautions.